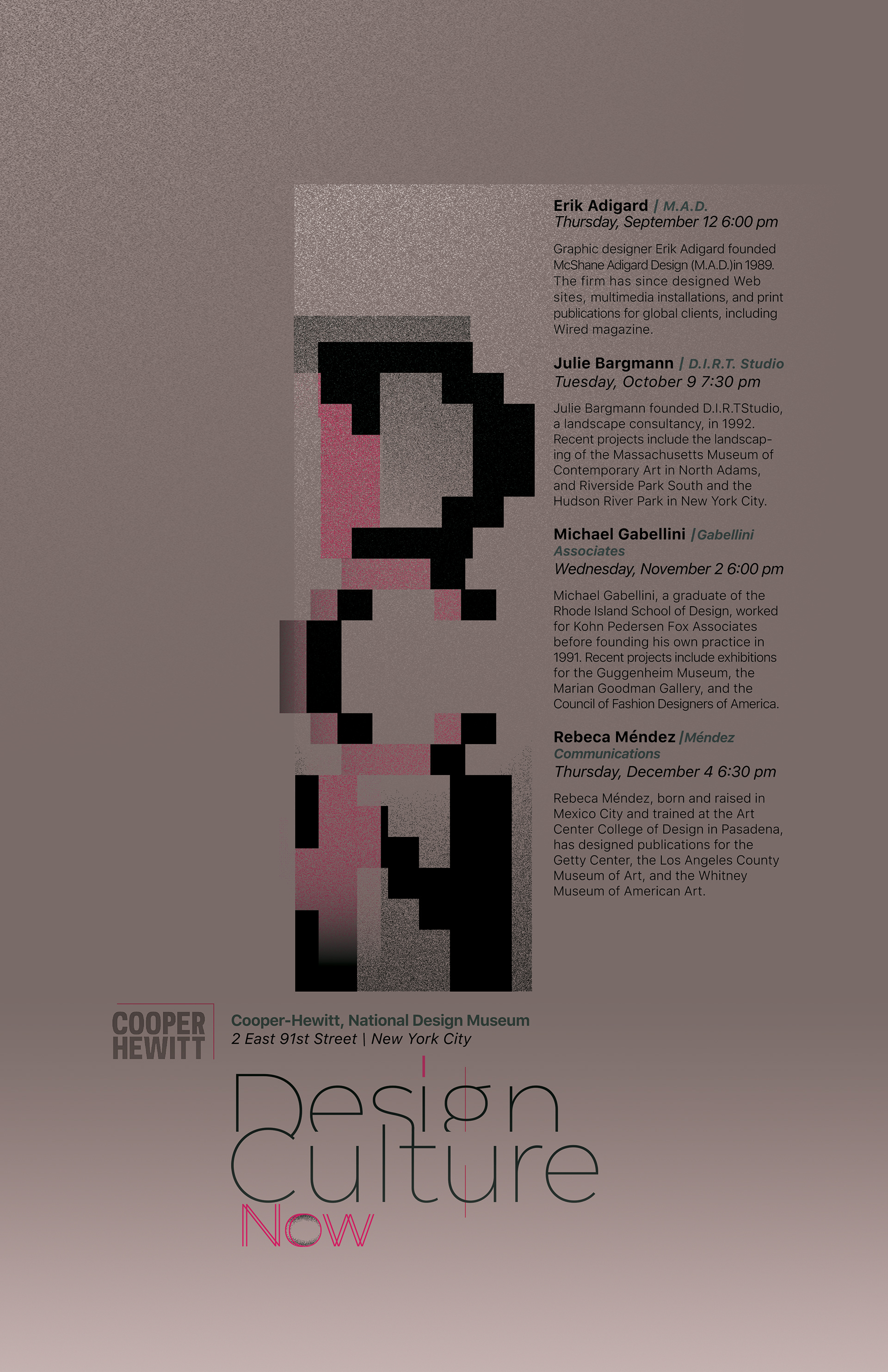 Design Culture Now
, was created as a school project concept for a design conference at Cooper-Hewitt, National Design Museum. 
The Opportunity:
The students were given a brief about an event representing 4 speakers and the goal was to design a poster based on a unique 100% Typography approach to express the hierarchy of information efficiently and aesthetically. 
The Solution:
The project started by research to get information about the speakers, their areas of expertise and to get an idea about the intended platform for showcasing the event. I decided to use an abbreviated form of the 3 words of the title to catch the audience's attention at the center of my designed poster. I started by sketching ideas on a paper and creating diverse forms for the 3 letters based on the research results.  Then I narrowed down the sketches to one and implemented the whole piece in illustrator and worked on the details, colors and lights in Photoshop. 
Responsibilities:
Ideation to completion of the project 
Involved Software:
illustrator and Photoshop